How to buy FIFA 20 coins at cheap prices and affordable rates?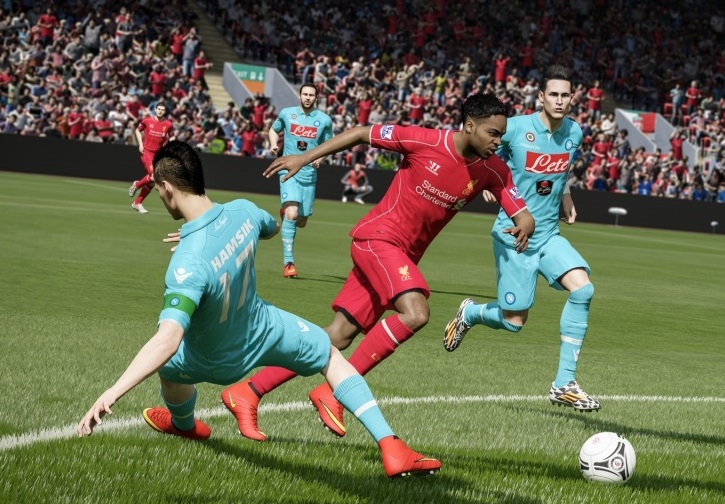 Posted On
Get ready to immerse into the world of football with the upcoming FIFA 20 which will be available in PS4, XBox and PC for gamers to enjoy the highly attractive football game. With FIFA 20, EA is bringing a whole new avatar in the football game genre and thus is bringing out all new features and updates for users to enjoy. Massive gameplay updates are coming out from which we can gather will be a huge improvement in it's previous version of FIFA 19. Sophisticated techniques are being used to enhance gameplay and bring out the most of the game for gamers to really get into the massively popular game. Recent confirmations from EA suggest, they will be bringing all new celebrations, faces and updated pitches and leagues for players from all around the world to play with their own teams and players.
How much different FIFA 20 will be from FIFA 19?
FIFA 19 had a hugely hit release in the late 2018 and EA is trying to emulate just that with it's newest release of FIFA. With FIFA 20, new players like Joao Felix and Jadon Sancho will be providing a whole new dimensions to teams and all new controls which is modified to an extent so as to give gamers the feel of playing in reality. New controls and features are being provided in FIFA 20 which will be a lot different to FIFA 19 and the demo suggests FIFA 20 is going to be the perfect game for gamers to really delve into the football world. Players such as Lionel Messi, Cristiano Ronaldo and Neymar will be getting new FUT cards and new players are coming up with extremely rated cards for gamers to enjoy playing with. All these features and many more will be upbringing the new game to whole new possibilities which were never explored before. The recent UEFA Best award winner Virgil Van Dijk will be the highest rated defender in FIFA 20 as confirmed by FIFA and Lionel Messi will the sole highest rated footballer holder surpassing Cristiano Ronaldo from the top spot in this year's release. As for the gameplay is concerned, new technologies have been used for player movements, emulation of skills among others. Artificial intelligence have played a lot of part in the gameplay characteristics and now gamers will get to experience the real life skills and techniques that makes players unique. Also a new mode namely Volta have been introduced which is supposedly the modified and modern version of the FIFA Street used back in FIFA 12. All these benefits will be hard to resist for a passionate FIFA lover and thus we are going to help you with solutions regarding how to buy FIFA 20 coins for a massively enhanced FUT team with whom you can conquer the FUT domain.
Buy FIFA 20 coins at affordable rates
FIFA 20 like other FIFA games are providing FIFA 20 coins for those who want to purchase FUT cards and strengthen their respective teams. With FIFA 20 coins you will be able to buy players such as Kylian Mbappe and Joao Felix at affordable rates and in the same time get highly rated talents at such reasonable prices. The only place you must look to if you want to purchase FIFA 20 coins must be fifacoinszone which is renowned for the provision of affordable FIFA 20 coins which can be bought at affordable price. Go to https://www.fifacoinszone.com/fifa-20-coins.html if you want to purchase FIFA 20 coins at cheap rates and at the same time get genuine coins for free after you purchase FIFA 20 coins. The offers will be hard to resist and thus you must go for fifacoinszone if you are willing to purchase FIFA 20 coins. You can also buy FUT coins for PS4 as well as XBOX and will be deeply satisfied with the value for money that you spent. Buying FIFA 20 coins might be expensive in other websites but fifacoinszone is the best place for you to look to if you are interested in buying FIFA 20 coins.