This Is How You Get Started With Esports Betting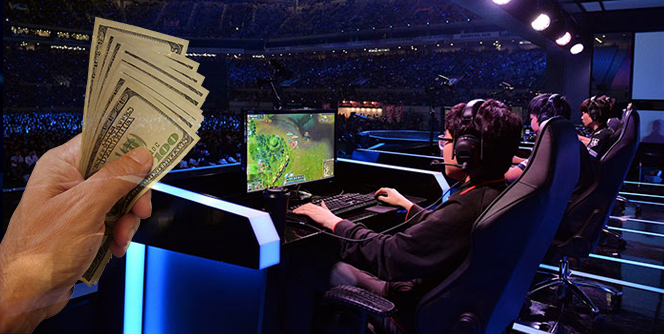 Posted On
You cannot describe yourself as a professional bettor in the 21st century without engaging in esports betting even if it's only once in a while. Esports betting is one of the things that should be on your to do list as its advantages are many when compared to regular sports betting. One of these is that esport tournaments are played all the time without season breaks, unlike regular sports which is on for a predetermined period of the year.
Furthermore, it is very easy to follow esport tournaments after placing bets on them as many esport betting sites offer free live streams of the matches going down. Esports betting can also be done in different ways other than betting with real money. This and more shall be treated in the following article, preparing you for the fun and excitement in the esports industry. You can also find more info from eBetFinder.
Fundamentals of Esports Betting
Placing esport bets is as simple as placing your bets on any sporting event. In other words, the methods you use in placing your bets on sporting events are the same methods you will use in placing your bets on esports. This means thatyou first of all have to deposit a certain sum of money in your esports betting account and then place your bet afterwards. If your bet is successful, your stake is multiplied by the odds of the bet to result in a final amount of winnings.
Apart from betting with real money in esports, you can also place your betsby usingbitcoins or skins.
Bet Options in Esports
There are many different bet options that can found on eSport matches other than just betting on the winner of the matches. Some of these include the following:
Draw: With this market you are placing a bet on the outcome of the match ending in a draw.
Group Winner: This market is often available when teams in tournaments are organized in different groups. You are then betting on the winner of a certain group.
Group of Winner: Here you are placing your bet on which group the team winning the tournament will come from.
Tournament Winner: As the name implies this is a bet on the overall winner of the tournament.
Region of Winner: If the tournament involves teams from different parts of the world this bet allows you to choose which part the winner of the event will come from.
Total Rounds: Here the bookmaker is offering you the option to bet on the number of rounds that a match will go to.
Over/Under: There are many types of over/under bets, such as the number of kills in a match, total game time, etc. You are simply betting if these events will have a value that is over or under what the bookmaker has predicted.